Collapsible content

WHAT IS STVY HVZVRDOUS?

STVY HVZVRDOUS (stay hazardous) is a collaborative platform dedicated to nurturing artists in the electronic music scene. We provide tailored support, mentorship, and resources to help artists thrive. Whether you're an established talent or someone aspiring to make a difference in the industry, we're here to amplify your voice, refine your craft, and create a culture where music and well-being coexist. We're not just a brand; we're a movement that puts artists at the forefront.
WHO ARE WE?

We are STVY HVZVRDOUS, a collective committed to elevating artists in the electronic music realm. Our focus is on mentorship, industry navigation, and creating a safe space for both artistic and personal growth. We aim to be the catalyst that helps you turn your creative aspirations into reality.
OUR MISSION STATEMENT


STVY HVZVRDOUS (STAY HAZARDOUS):

Not to say, Be Unsafe. Our message is to encourage people to swim against the stream. Take chances and live. We believe fully that the path to living our dreams with music is a road less traveled but are willing to do what it takes.Our goal is to simply share our passion for live music by creating unforgettable experiences where people can be accepted for who they are or want to be, get a little wild, let loose, feel the music, make lasting friendships and have an amazing time that will be remembered for days to come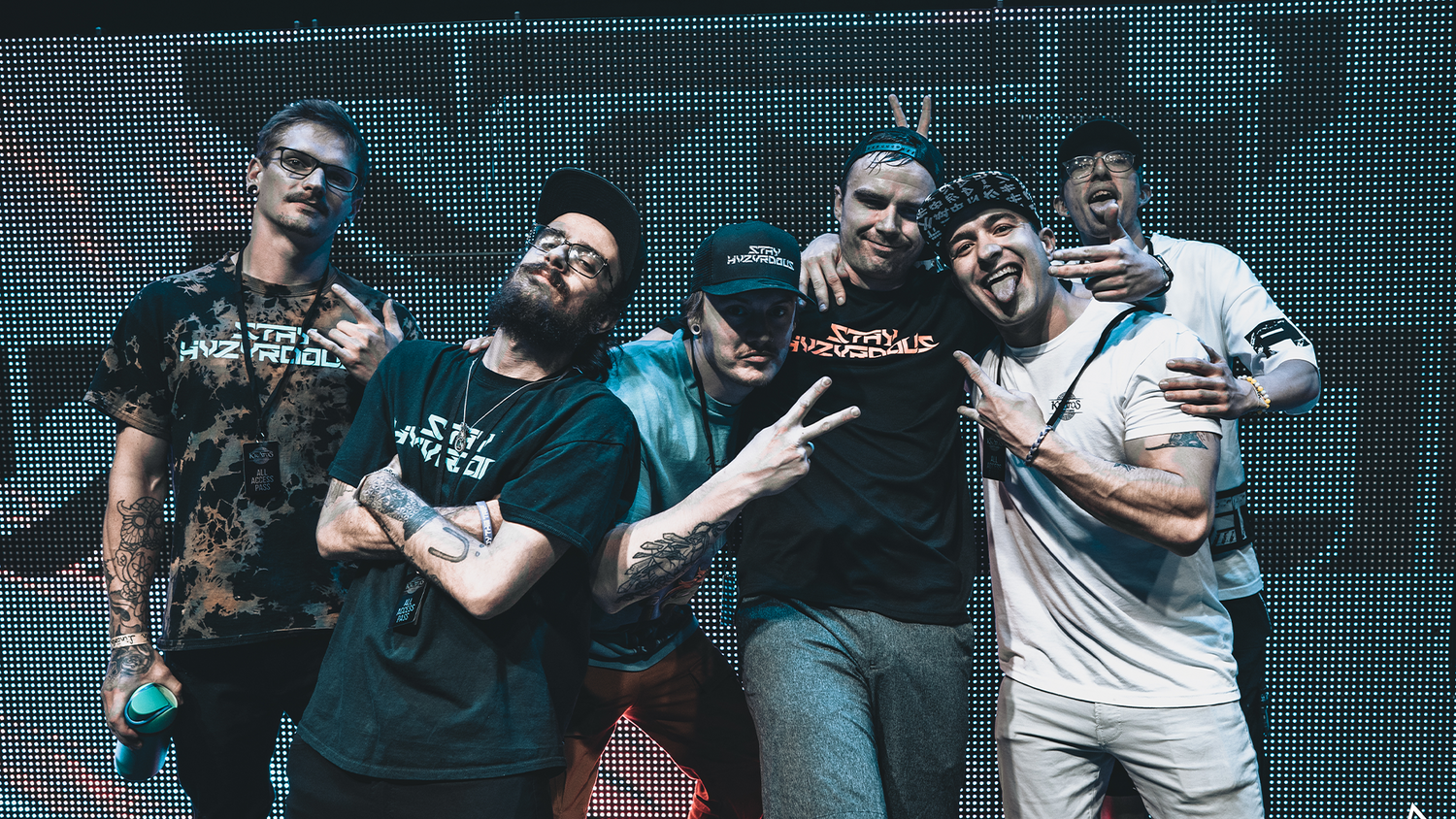 Empowering Artists, Amplifying Passion
STVY HVZVRDOUS (STAY HAZARDOUS) is more than a collective; we're a catalyst for artistic growth and innovation in the electronic music scene. We provide a platform where artists can not only showcase their talent but also find the resources and community to elevate their craft. Our commitment extends beyond the stage, into the studio, and into the lives of those who dream of making a difference through music. Here, you'll find a safe space to explore, create, and connect, all while pushing the boundaries of sound and experience.
OUR MERCH
Merch That Empowers
Our merchandise is more than just apparel; it's a statement of artistic freedom and individuality. Each piece is carefully designed to resonate with the creative spirit that drives the electronic music scene. And here's the best part: every purchase you make contributes to our artist development programs and resources.
So when you wear STVY HVZVRDOUS, you're not just making a fashion statement; you're supporting a community of artists striving to make a difference. We appreciate you for being a part of this journey.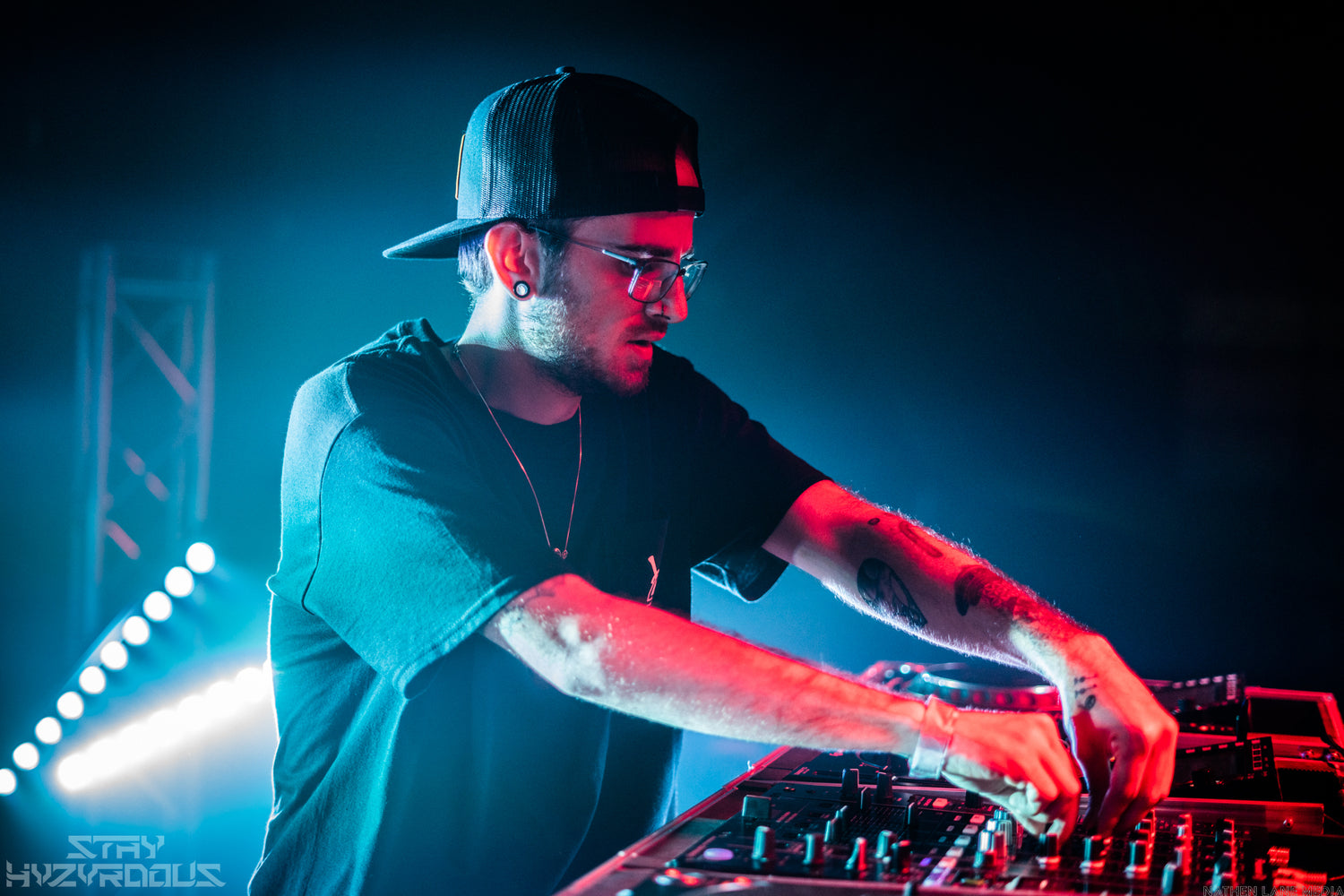 Nurturing Innovation, Crafting Experiences
At STVY HVZVRDOUS, we're not just about pushing the boundaries of sound; we're about pushing the boundaries of what it means to be an artist in the electronic music scene. We offer a holistic approach to artist development, from mentorship and industry insights to cutting-edge sound and visual experiences. Our aim is to redefine the artistic journey, making it a collaborative, enriching experience that goes beyond the conventional. Here, innovation isn't just welcomed; it's celebrated.
Events
OUR EVENTS
At STVY HVZVRDOUS, we're all about bringing the heat and shaking things up. We're on a mission to revolutionize the live music scene and bring the freshest, most electrifying acts to the masses. We focus primarily on Bass music but we love all genres. Simply put, we're all about pushing boundaries and taking the music experience to new heights. We're not just about throwing parties, we're about creating a community of music lovers who are always down for something new and exciting. So come join the STVY HVZVRDOUS movement and let's make some noise together.
#STVYHVZVRDOUS 


PAST EVENTS